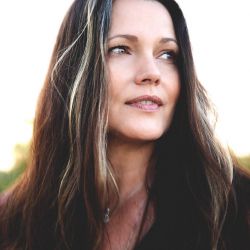 This show is currently on hiatus
About Your Host
Spiritual Teacher, Author & Master Hypnotherapist since 1992, Kristen Eykel MHt. trained in Shamanism in the Amazon Rainforest, and is an Usui/ Karuna Holy Fire lll Online Reiki Master Teacher, Birth Doula, E-500 RYT Kundalini & Pregnancy Yoga Expert in Calabasas, California. Her signature book & 6-week course, "Yoga for Transformation – Beyond Asana into Awareness" expertly weaves the ancient yogic science of Sadhana with Mudra, Mantra, Pranayama, Meditation & Intention into a thoroughly modern approach to mindfulness.
Kristen Eykel founded Sacred Circle Teachings in 2012 to usher in the emerging spiritual and emotional awakening consciousness that is igniting the planet today. Offering powerful insight and practical techniques through her deep knowledge of many disciplines, Kristen serves others to awaken & align with the Source of their power, to consciously generate a cohesive Self Awareness, and to live life with meaningful purpose.
The Sacred Circle with Kristen...
November 17, 2021 at 11:00 AM
November 10, 2021 at 11:00 AM