Back to the show list
The Get Your Juicy Back Show: Next Level Wellness for Women 50+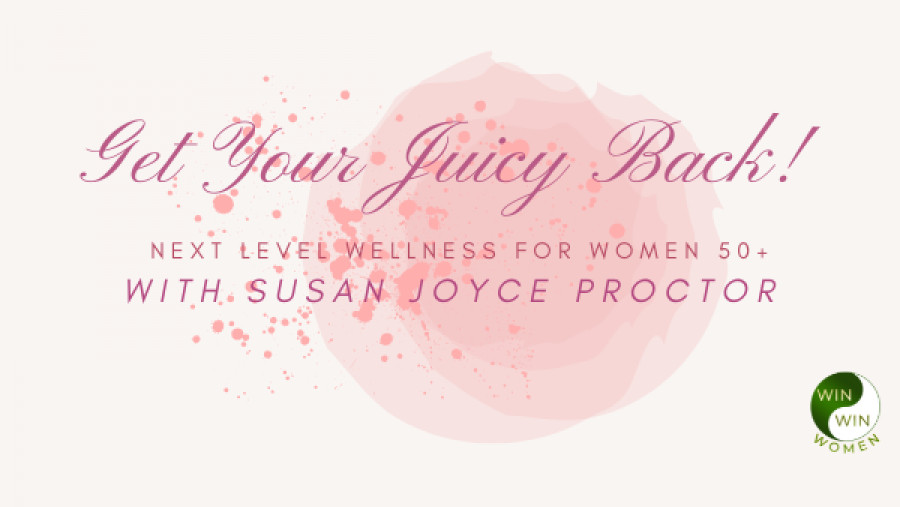 Schedule:
Monday, at 1:00 PM Pacific
With the launch of her Get Your Juicy Back show on the Win Win Women Network, Susan looks forward to inspiring you with her unique proprietary wellness model (personalized to each woman's constitutional and blood type), and offers solutions for: natural hormone restoral and balance, discovering your own "Ideal Cuisine," and designing a pleasure-based lifestyle for optimal balance, wellbeing and fulfillment. She and her special guests will be presenting exciting wellness and rejuvenation tips, mouth-watering recipes of yummy superfoods, and an exploration of plant- and frequency-based healing techniques that align us with our precious life force energy.
Past Episodes
How & Why to Actually Get Your "Juicy Back"
Your "Ideal Cuisine": the Most Intelligent, Satisfying and Personalized Way to Eat
New Beginnings: Practical Tips for Creating Next Level Wellness
Wrapping Up The Year With Pampering and Self-Care
'Tis the Season: Ayurvedic Self-Care Wisdom for Winter
Food, Glorious Food: Making Peace, Finding Joy
The Miracle of the Oils: The Beauty of Sesame, Coconut, CBD, and Essential Oils for Women's Wellness